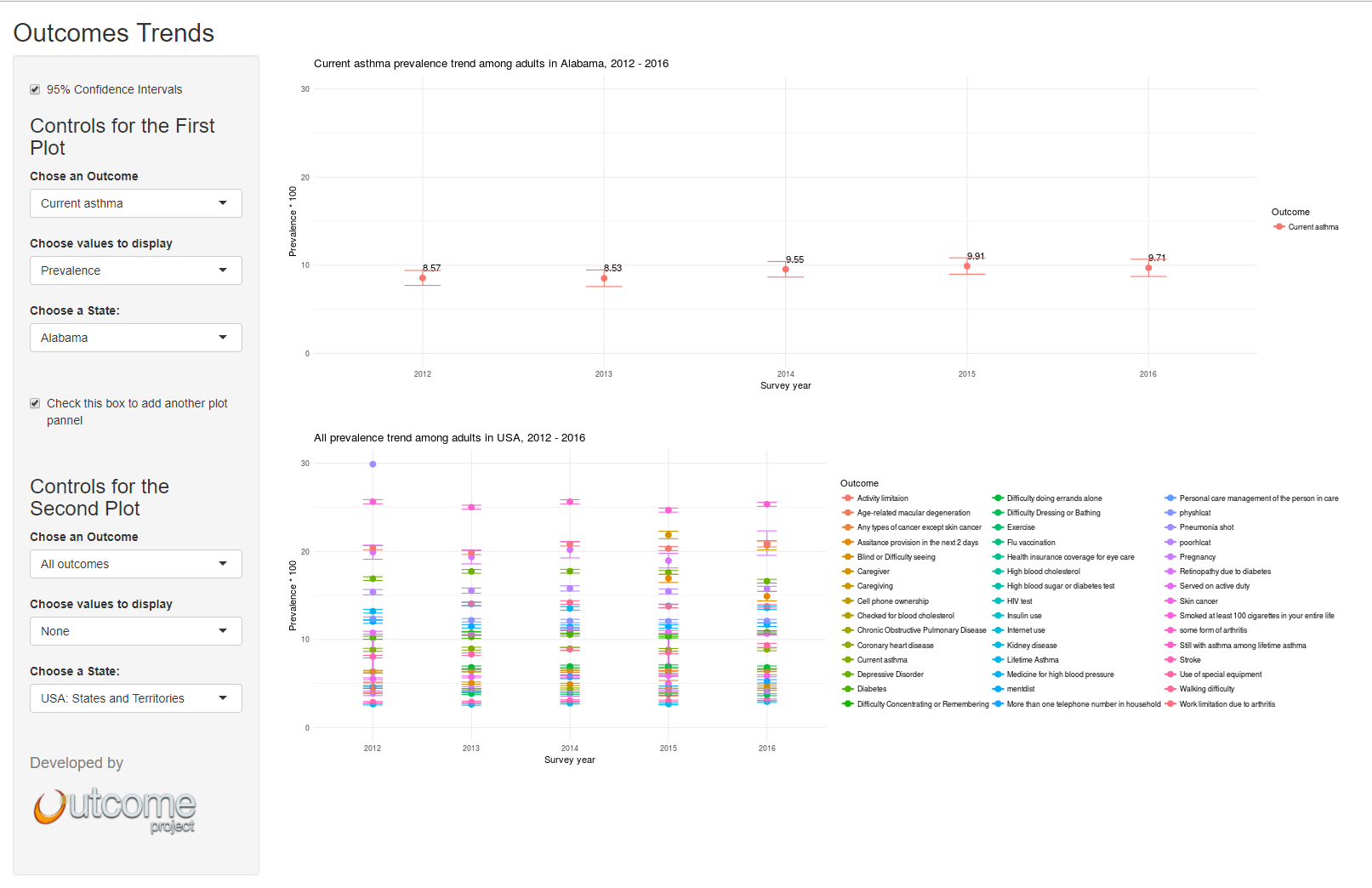 A fundamental task when evaluating the result of any activity or event that takes place in a specified population over a period of time is to observe how metrics, outcomes, or indicators relevant to this activity vary over time. By continuously monitoring related metrics, decisions about whether to sustain, eliminate, or make changes to this activity can be made in a logical and informed manner.
Describing the occurrence of an event by time the decision maker attempts to gain insight which might lead to new hypothesis, that leads to new investigation aimed to correct an important issue or avoid an undesired event.
Time as a measurement can be expressed in a variety of units: years, months, weeks, minutes, seconds, and even age. What is important is that the chosen time metric is logical and useful for the topic of study. Many times this can be achieved by reviewing existing scientific knowledge on the topic. For example, weeks would not be a sensible measure for describing the prevalence of chronic diseases because this type of disease usually develops in a slow and undramatic manner – over many years or even decades. An infectious disease epidemic, however, can occur within days after the first case is introduced into a susceptible population. Analogously, a sensible time metric for measuring changes in blood glucose in a patient at risk of hyperglycemia could be seconds.
Metrics measured over time need to be done in an accurate and consistent manner in order to properly observe any trends that might emerge. A trend is a long-term variation or pattern in an ordered series of data or information. One trend is actually made up of different types of components including a random component, or "noise". In short, the reason for needing to take long-term measurements of a metric are to separate the trends from the noise.
It is advisable, in my point of view, to measure the activity or event in question for as long as possible. The more information that is collected, the easier it is to draw out the story from these facts. Once the long-term patterns of a metric are understood, it may then be possible to detect changes in the metric or even forecast future trends.
The analysis of trend data brings up many theoretical considerations. For example, in the domain of epidemiology, disease classification and diagnostic criteria can produce an artificial distortion of observed disease rate trends. This often occurs because classification methods are a useful but artificial way of classifying raw data over time, and may obscure trends that exist in the raw data. For this reason, it is advisable to always partner with a knowledgeable data science team that can help you understand the nuances of your data trends.
In today's data-centric world, almost everything is measured. What is lacking are products with up-to-date, scientifically analyzed information on which institutions can rely.
Acknowledging this fact, Outcome Project has developed a new platform for data-driven decision-making capabilities. We have produced a time trends platform with 45 important population outcomes collected between 2012 and the present. This platform uses the Behavioral Risk Factor Surveillance System's yearly population-based surveys, which includes all U.S. states and territories.
We encourage you to make use of this new platform. Making this platform available to you is our way of contributing to the body of evidence that you and your organization need to make sound scientific and business decisions. We believe that it is possible to create solutions for you by providing timely, relevant, and easily-interpretable data.
Click here to access the Outcome Trends Web Platform
We are committed to strengthening this tool by including more outcomes, data and analysis.
About Outcome Project
Outcome Project is a data science company that specializes in providing analyzed and structured scientific information to help our clients fulfill their analytical and reporting needs and support their data-driven decision-making capabilities.
If your institution needs to turn raw data into insight, contact us at: https://outcomeproject.com/contact-us/. We can help!
Subscribe to our Blog at https://outcomeproject.com/subscribe/ to receive more information about outcome measures.
Cite as follows: "Blog title", Outcome Project, LLC., posting date, https://outcomeproject.com/blog/, access date (Date Accessed).
Inspiring Data-Driven Decisions